Sustainable Fashion Summit Seoul 2020_Session1
2020.10.21. Wed 16:00 ~ 17:10

Session1 _ 지속가능 윤리적 패션의 가치 Find Your Sustainable Fashion

---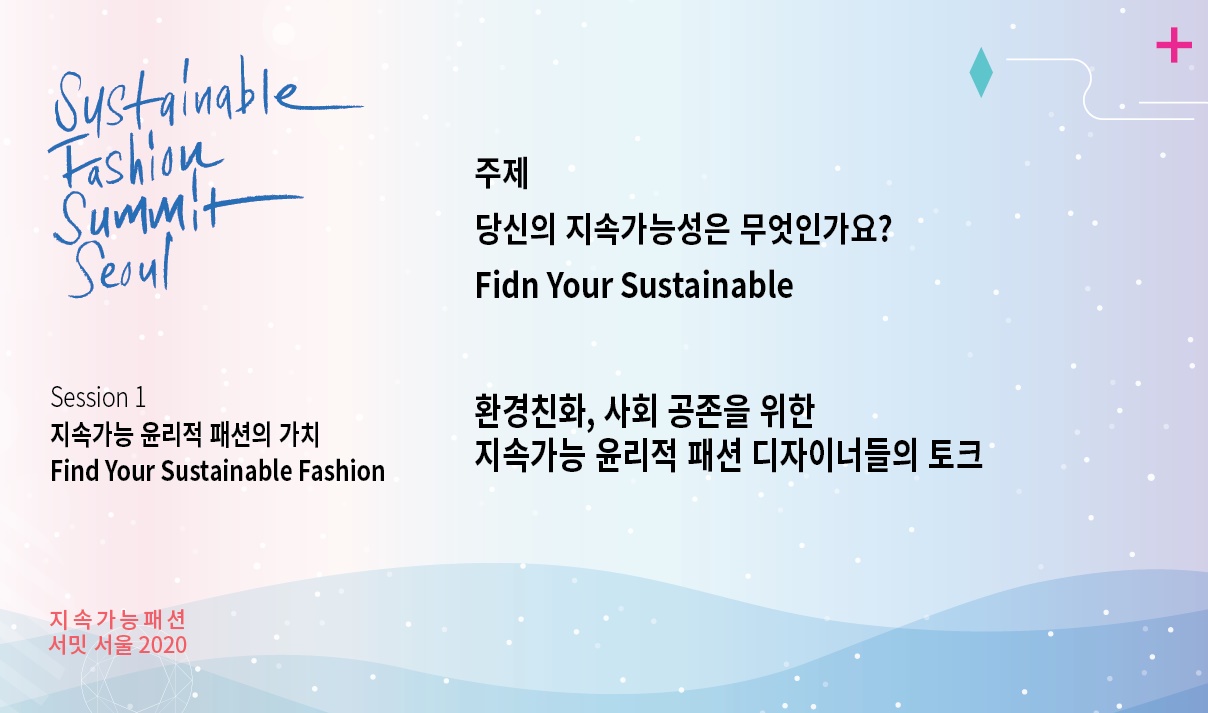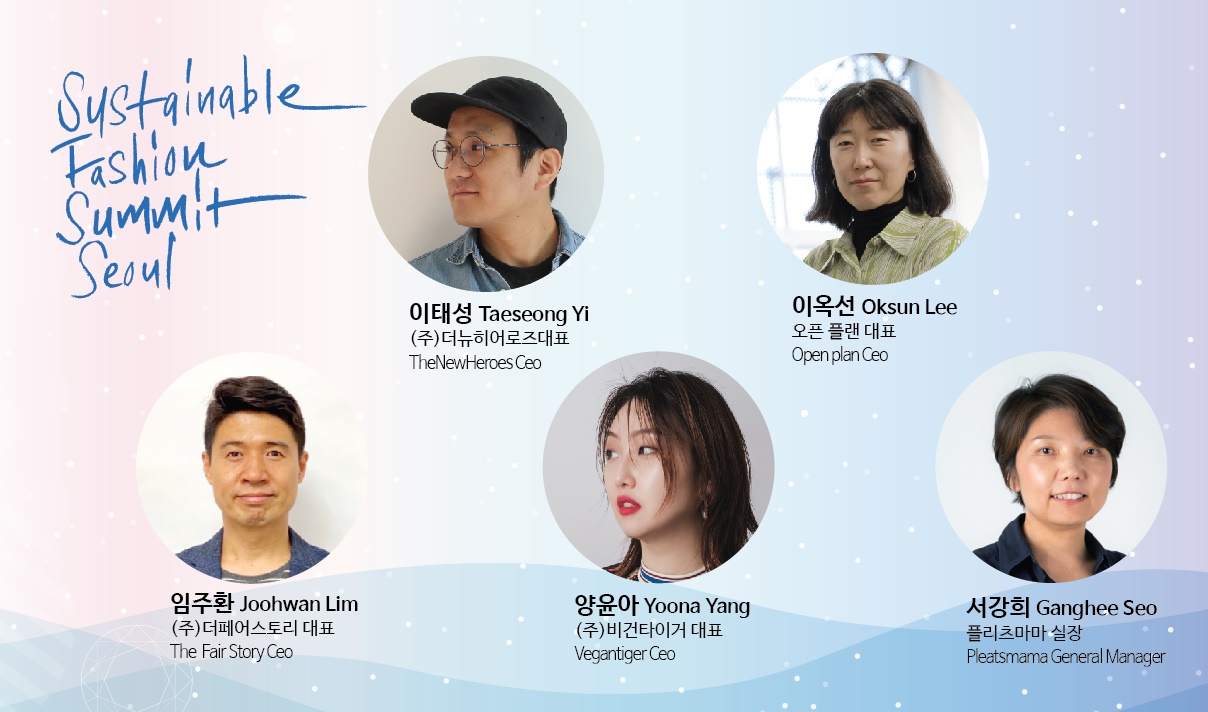 TheNewHeroes Ceo_Taeseong Yi
The New Heroes Co. Ltd. was established to design a better future by spreading sustainable production methods and lifestyles.Consax, a fashion socks brand made of fiber extracted from corn, and Silver, which makes lifestyle products with silver fiber with excellent antibacterial function. Lining and zero waste shop Yosundang are operated.
The New Heroes is striving to fulfill the Sustainable Development Goals by 2030 by proposing a sustainable lifestyle and improving the quality of life for customers.
---
Open Plan Ceo_Oksun Lee
The Today brand, dedicated to the domestic retail brand 'Outstanding Ordinary' and the overseas buying brand 'Side Party' and 'Openplan', is a sensational one that meets the needs of consumers in Europe and the United States. We are taking steps to provide freshness to domestic and foreign buyers by introducing in-products and to pursue sustainable fashion.
Today Brand's 'Openplan' is a brand that interprets designer Ok-seon Lee's usual interest in trash and natural ecosystem issues as sustainable fashion. In particular, through strategic cooperation with Vision Land, a material company that has natural dyeing as its strength, we minimized environmental pollution by using natural dyed materials as the main material.
'Openplan' also uses biodegradable envelopes for packaging, reduces overpacking, uses nut buttons for clothing, produces domestically based on fair trade, and contributes part of the profits to 'Green Korea United' and the 'Community Chest of Korea'.
---
The Fair Story Ceo_Joohwan Lim
The Fair Story Co., Ltd. is a fair trade company that discovers producers who realize fair trade values around the world and introduces their stories and products to Korea. Two representative brands are "Penduka" whose products are made by disabled and low-income women in Namibia, the Republic of South Africa, and "Smateria" where upcycled bags and accessories are made by Cambodian women. These two brands empower women in low-developed countries to become independent and develop themselves.
---
Vegan Tiger Ceo_Yoona Yang
Vegantiger is Korea's first VEGAN FASHION BRAND aiming for a fashion without animal cruelty to end the pain of fur animals and give consumers wider choices. Not only fur, but also leather, wool, silk, duck down and goose down, and materials produced by exploiting life, such as angora, are not used, and excellent non-animal materials that can be substituted are directly selected to design trendy and unique products. . In addition, some of the proceeds are converted to campaign expenses for animals and the environment, creating an eco-friendly lifestyle festival called the'Vegan Festival'.
---
Pleats mama_general Manager_Ganghee Seo
Look Chic, Be Eco! As an eco-friendly fashion startup, the company proposes sustainable fashion lifestyles based on empathy, solidarity and participation under the slogan of "be chic, practical and sustainable."
It explores practical and sustainable fashion styles by showcasing bags and accessories made with eco-friendly materials and modern knitting techniques
---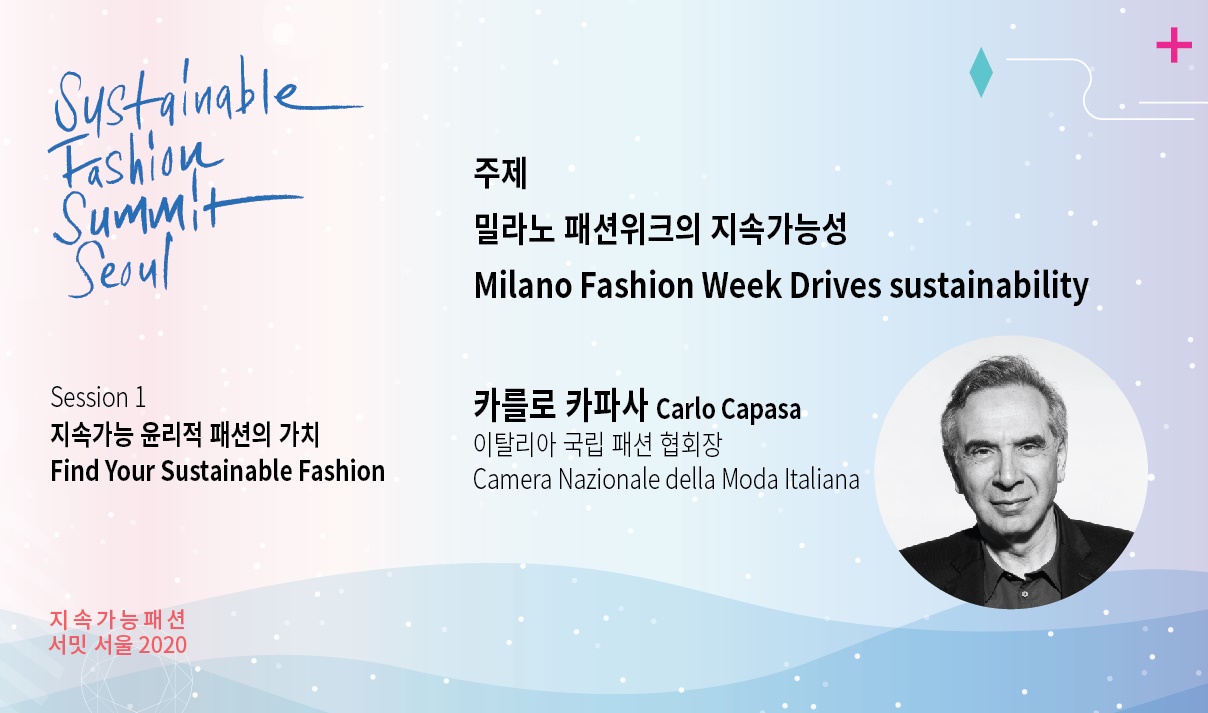 Title : Milano Fashion Week drives sustainability
Camera Nazionale della Moda Italiana (Italian Fashion Council), the association who organizes Milano Fashion Week, is been the first council to recognize the strategical importance of sustainability in fashion business models. Chairman Carlo Capasa, since the beginning of his presidency in 2015, decided to put sustainability as the first point of his agenda. Fashion community took on the challenge and many luxury fashion brands started to commit to sustainability has never happened before. Sustainability is today more than ever an answer to the coronavirus crisis we are dealing with and we need to keep implementing a proper Corporate Social Responsibility roadmap to overcome this emergency.
---
**Sustainable Ethical Fashion Hub