Sustainable Fashion Summit Seoul 2020_Pre Summit
2020.10.20. Tue 17:00 ~ 18:30

Pre Summit _ COVID-19 and Sustainable Fashion
---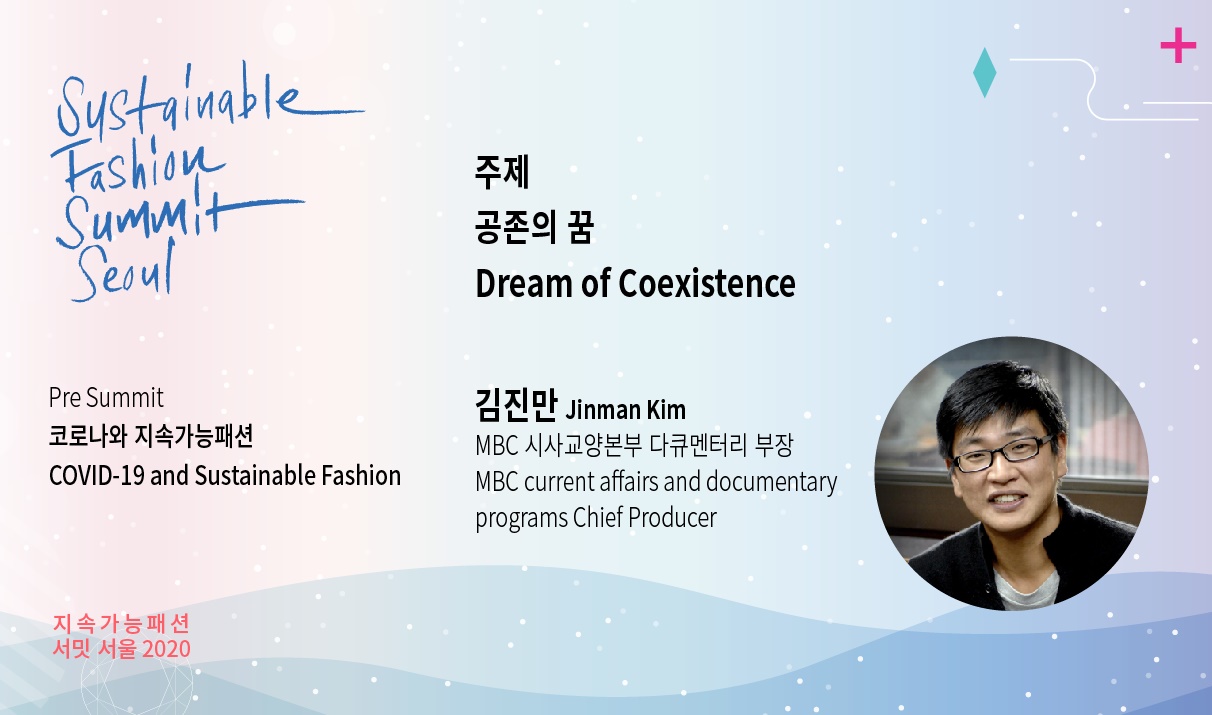 Title: Dream of Coexistence
Climate change is not a temporary change, but a climate change that has a direction of more than 10 years. Climate change, which we encountered while making documentaries in the Amazon, Antarctica, and Arctic, is progressing far more seriously than we would expect. After industrialization, the Earth's temperature began to rise as carbon was produced in human movement and goods. Unfortunately, when Corona 19 is silent, climate change will continue to accelerate. The runway of Khaktovik, Alaska's northernmost city, was submerged in the sea after five years. Warming caused sea levels to rise, and polar bears trying to cross over frozen seas to the North Pole from here cannot overcome hunger and search through trash cans in human villages. Humans' desire to be more convenient and more show off eventually produces a lot of unnecessary goods, emits huge amounts of carbon, and raises the Earth's temperature.
The massive ice shelves in Antarctica collapse, exposing the methane layer beneath the frozen soil, accelerating warming. In Australia and the western United States this year, large-scale fires are occurring one after another as the forests become much dryer and drier than in the past due to drought caused by climate change.
In the meantime, the Amazon is setting fire to the Amazon forest every day to build huge soybean farms and cattle ranches. Countries like Tuvalu and Kiribati in the South Pacific are on the verge of sinking their entire land below sea level.
Human selfishness to become happier is destroying the habitats of life on Earth, and gradually makes humans aim their swords at themselves. There is no greed for the life of Joe, a primitive tribe in the middle of the Amazon. Tolerate hunger and not overfish. Bring from nature only as much as you need. And it goes back to nature. Who is a civilized person?
In order to coexist, you have to bear the inconvenience.
---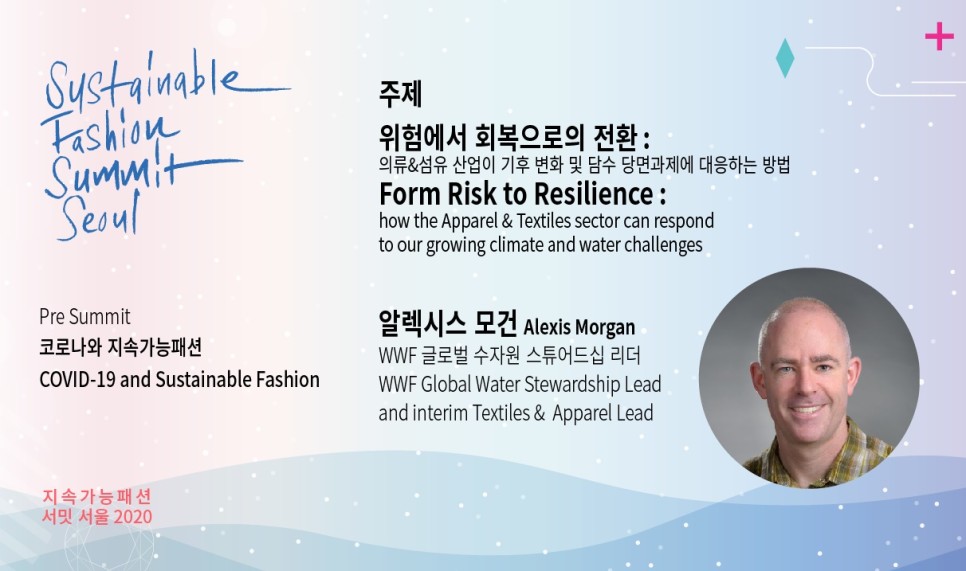 Title : From Risk to Resilience how the Apparel & Textiles sector can respond to our growing climate and water challenges.
Climate change will exacerbate the growing challenges our planet already faces. As apparel and textile companies look to ensure resilient value chains, we must strengthen efforts to work together through collective action. This session will explore how WWF is working with leading clothing brands to help them not only understand and respond to environmental risks, but also facilitate collaborations to scale up our shared response. Using a series of case studies from around the world, attendees will gain a stronger understanding of not only why water, in particular, is central to this challenge, but also learn how diverse actors are working together to both make businesses more resilient and to build back better in the face of COVID-19."
---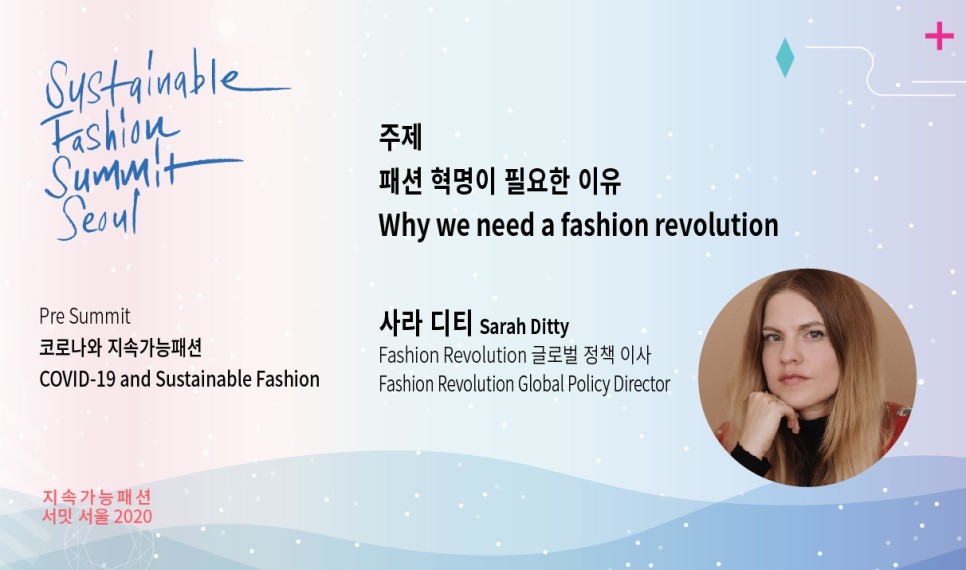 Title: Why we need a fashion revolution
It has been more than seven years since the Rana Plaza building collapsed in Bangladesh killing over 1,000 garment workers. Working conditions have improved but not nearly enough has changed to ensure that people's lives and the planet is respected and protected. People are still regularly dying in factory fires and accidents. Workers, especially women, are still paid too little, exploited and trafficked, sexually harassed and unable to collectively bargain. The fashion industry carries on polluting our atmosphere and water sources. Ancient forests are being cut down to create leather and textiles. Animals are regularly mistreated, and landfills are piling up with disused materials. As consumers it's still very difficult to find credible information about the working conditions and environmental impacts behind what we buy. All of these problems underline the need for a drastic rethink of the way the whole system works. We must all do our part to work towards real transformative change so that these problems become a thing of the past.
---
**Sustainable Ethical Fashion Hub
insta: https://www.instagram.com/ethicalfashion2017