Sustainable Fashion Summit Seoul 2020_Session2
2020.10.22. Wed 09:00 ~ 11:00

Session 2. New Normal of Sustainable Fashion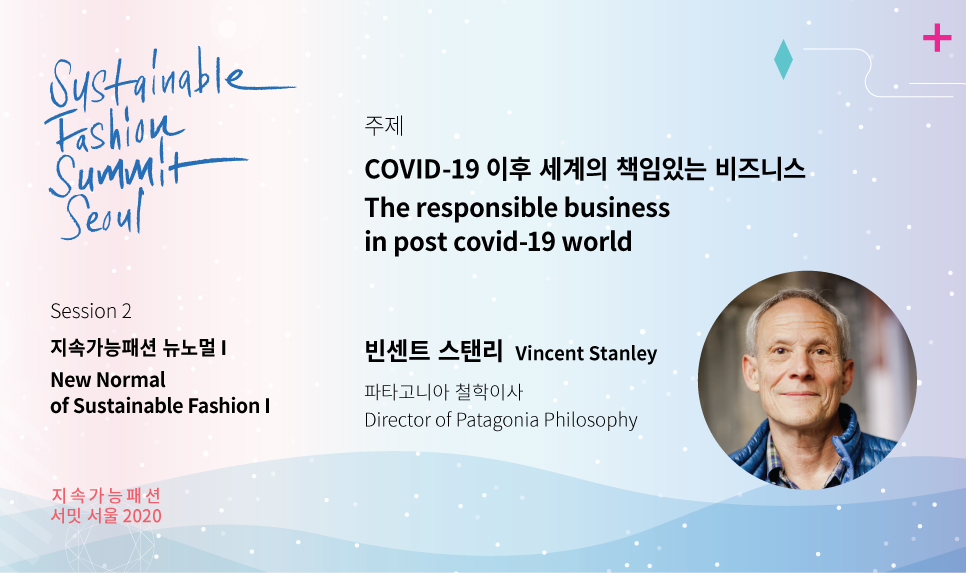 Title: The responsible business in post covid-19 world
Speech about what the responsible company should be in post covid-19 and how do the business set up so that can be more responsible to number of crisis we are likely to see as a result of social inequity and environmental problems that have gathered up the storm force and are likely to be with us for the next 10 years.
---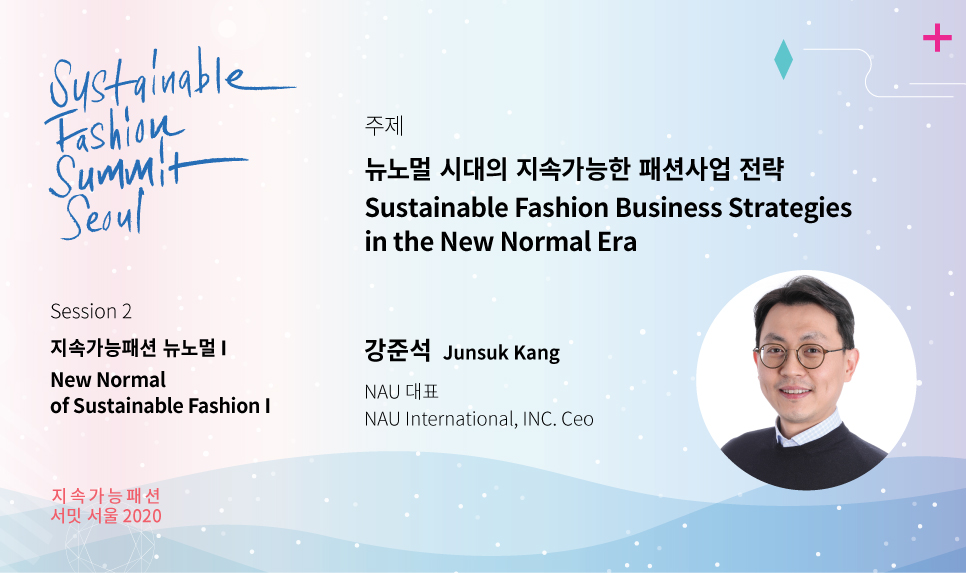 Title : Sustainable Fashion Business Strategies in the New Normal Era : BLACKYAK and NAU
Blackyak is a corporate lifestyle brand that delivers a variety of life experiences to customers such as outdoor equipments, resorts and more. Blackyak's goal is to help all mountain enthusiastic who want to enjoy all mountain sports by our gears. Nau focuses on the values and attitudes toward sustainable life. Sustainable life is now not only a matter of universal value and a direct connection to human life and survival. We have a duty to pass the nature on to the next generation. Our business Strategies starts from this. To achieve this we focus on digital transformation.
---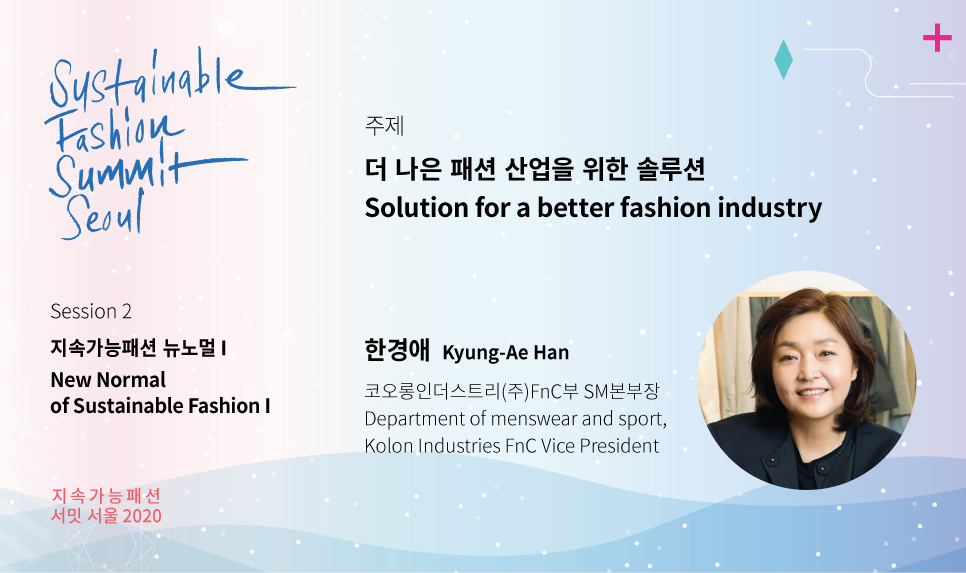 Title : Solution for a better fashion industry: RE;CODE's sustainable fashion projects
- Rise of environmental value with COVID-19
- Prior to COVID-19, Lacquord provides solutions to inventory, a chronic problem in the fashion industry (Lacquard Brand Launch Background/Key value compression introduction)
- A number of collaborative projects are carried out by adding the value of UPCYCLING (representative case-based; partnership with NIKE)
- NIKE PROJECT process and public reaction
- Case of non-face-to-face workshops (RE;TABLE) through ZOOM LIVE, value spread through them
- post-project solutions
---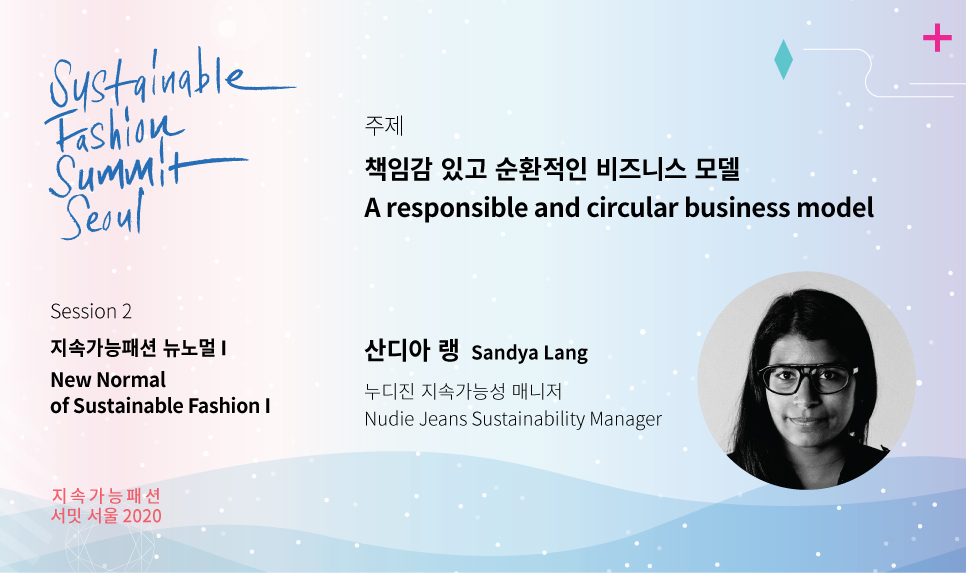 Title : A responsible and circular business model
Nudie Jeans was founded in Gothenburg in 2001. The Swedish denim company has been recognized for their work with sustainability, both environmental and social. With a denim selection made with only organic cotton and transparent production, Nudie Jeans co is in the fore-edge and has taken a prominent role in the industry´s work for a more sustainable existence.
The presentation will include how Nudie Jeans take responsibility for the business activities, the work with sustainable materials, transparency and social aspects in the supply chain and explain further the ideas behind the concept of free repairs, selling reuse jeans and the recycle initiatives that all are steps towards a circular business model.
---
**Sustainable Ethical Fashion Hub
insta: https://www.instagram.com/ethicalfashion2017